Pictured above is Silveridge tenant Marley Hansen and Jeff Franzen. Jeff and Marley used to work together as patrolmen for the Iowa Department of Transportation and worked together from 1978-1985 working vehicle enforcement along Interstate 80. During that time Marley was a part of the largest seizure of narcotics in Iowa yet to date, having apprehended 10,500lbs of marijuana in a single traffic stop. The marijuana was said to have street value of 'millions of dollars' even back then, and was packaged in 50lb bales. It was something for the record books.
The duo parted ways in 1985 due to their positions taking them elsewhere and hadn't spoken or seen each other since.
Earlier this year, Jeff happened to come across an old photo of the men he used to work with at the DOT and after reminiscing over the time they'd all spent together, he began tracking them down. Sadly only 3 individuals in the photo remain living, Marley and Jeff being two of them.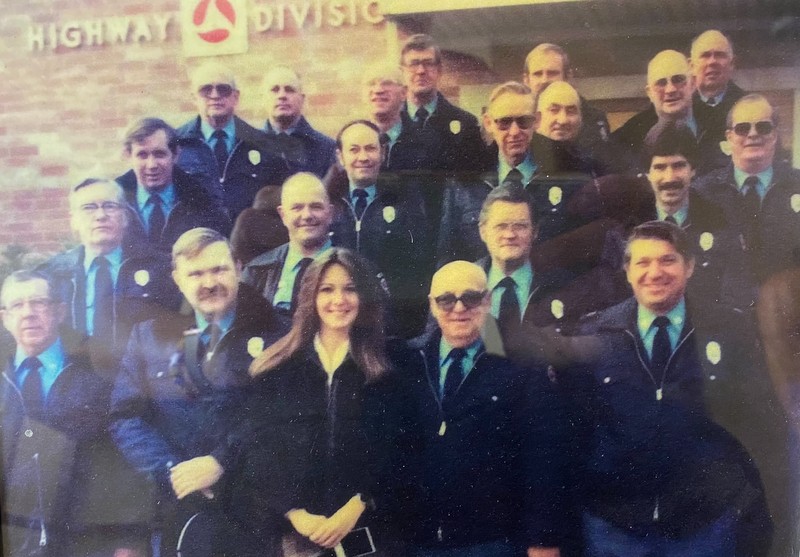 Jeff utilized Facebook to search for Marley, eventually coming across a man he thought could be Marley's son. He reached out to him, and sure enough, it was! With Marley and his son's blessing, Jeff traveled to Denison and reconnected with Marley at Silveridge after 36 years. They reminisced about their time working together and caught up on life to date. Jeff even brought Marley a replica of the patrol car he used to drive back then.
The reunion was such a happy one. Jeff hopes to routinely visit Marley, and they are so happy to have reconnected.